Avenger (originally released as Castle of Shadows) is an English Android/iOS port of Demon Hunter Legend 4.
Story
An epic battle between good and evil came to an end, but the fallen evil managed to make their escape in the very last minute. The evil have since built a mysterious castle using the darkest powers from the shadows of the moon to absorb all the negative energy from the galaxy to regain power. A hundred years have gone by since the battle, and humans have gradually lost their good nature, as if they have forgotten the fact that evil feed their energy from the suffering and anger that results from greed and lust. With the gathering of the evil power, a new demon that cannot be named has been awakened, and with the corrupted hearts of the humans, he is turning them one by one into his slaves!
Now humans are once again controlled by evil, as if karma has led them into degeneration. Will it be too late for the heroes to salvage the humans? There is certainly no Noahs Ark or sympathy from the gods to help the humans, and it is only through humans repentance will the heroes have sufficient power to open the gates to the mysterious castle and fight against the demon from the shadows of the moon.
But, can a demon like this be truly defeated once and for all? Only you have the answer!
The all new debugged traditional English version now hits the market! Available to download for free, it lets the player experience the best of the best of action games!
Gallery
Videos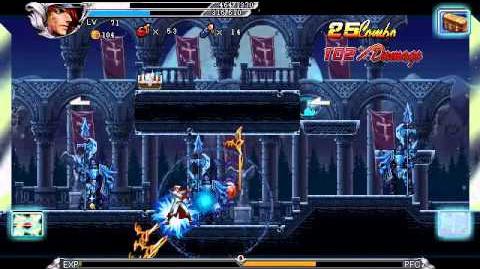 External links
Ad blocker interference detected!
Wikia is a free-to-use site that makes money from advertising. We have a modified experience for viewers using ad blockers

Wikia is not accessible if you've made further modifications. Remove the custom ad blocker rule(s) and the page will load as expected.