A Japanese Castlevania clone.
Characters
Edit
Assassin Edit
A male assassin, his main attack changes based on the current sub-weapon.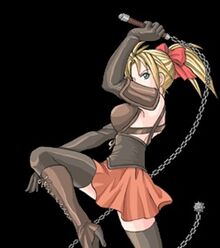 Vampire Hunter Edit
A female vampire hunter, she plays like a traditional Belmont.
Troubleshooting
Edit
Make sure you have the Japanese language pack installed.
Before extracting the game, set your language for non-unicode programs to Japanese. If you don't the game files will not be properly named and the game will crash after selecting your character.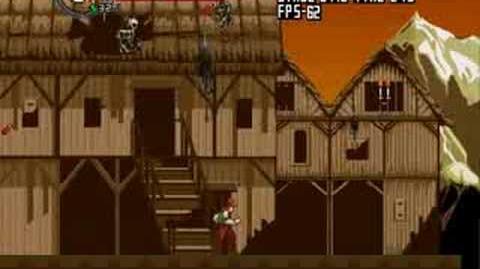 External links

Edit
Official site - Download
Ad blocker interference detected!
Wikia is a free-to-use site that makes money from advertising. We have a modified experience for viewers using ad blockers

Wikia is not accessible if you've made further modifications. Remove the custom ad blocker rule(s) and the page will load as expected.